Comics
Mirror Neuron 2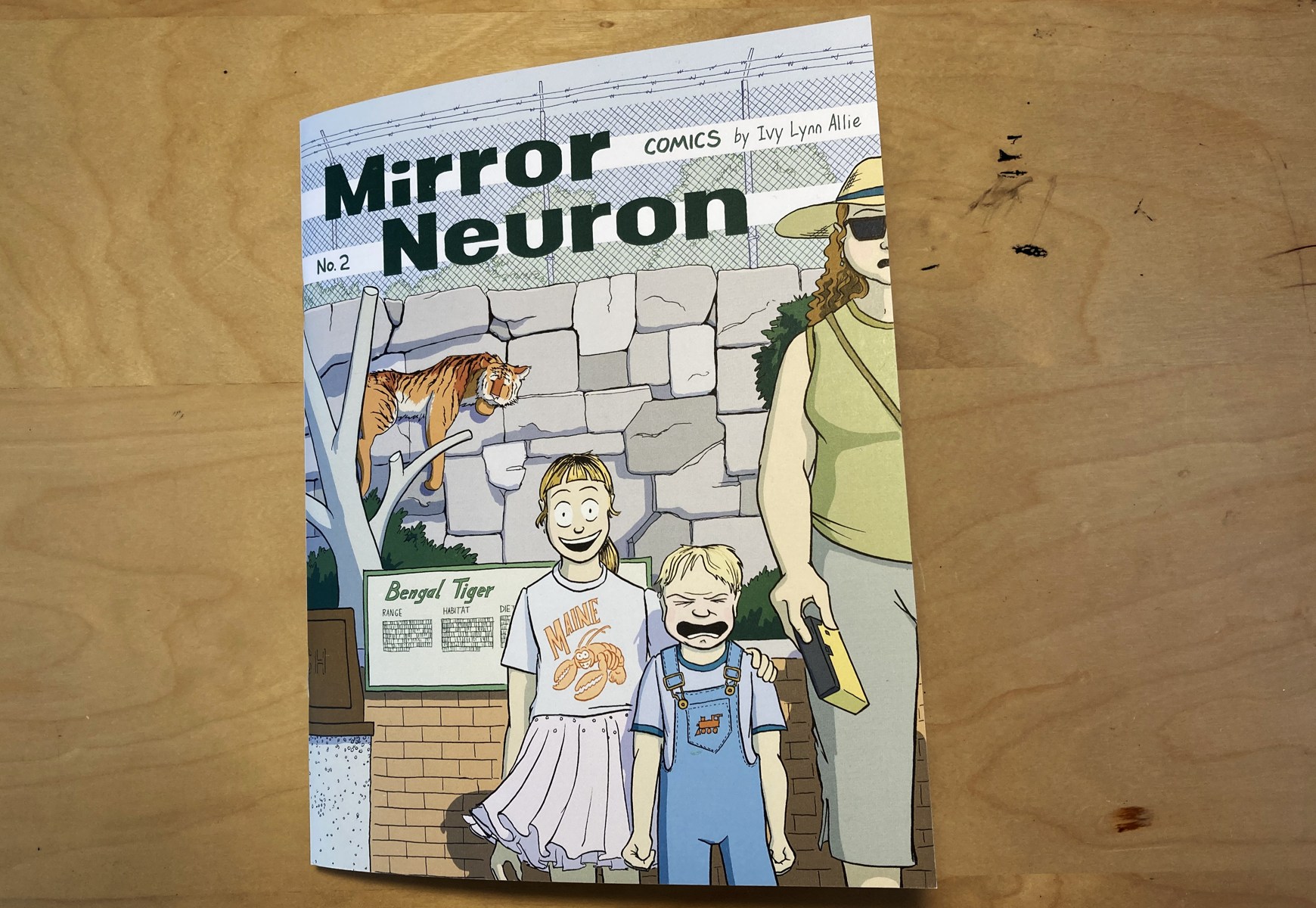 Mirror Neuron No. 2 is the second issue of my solo comics anthology magazine (previously published as Sanity Check). It contains two original short stories and a variety of bonus features, a total of 44 pages of content.
Print copies are currently not available, but you can still pay what you want (including $0, if you can't afford more) for a PDF on Gumroad. Print copies will next be available at the Small Press Expo in September 2022.
Eventually the comic will also appear on this page for free, but the time is not yet ripe.
I hope you enjoy reading Mirror Neuron.
Previews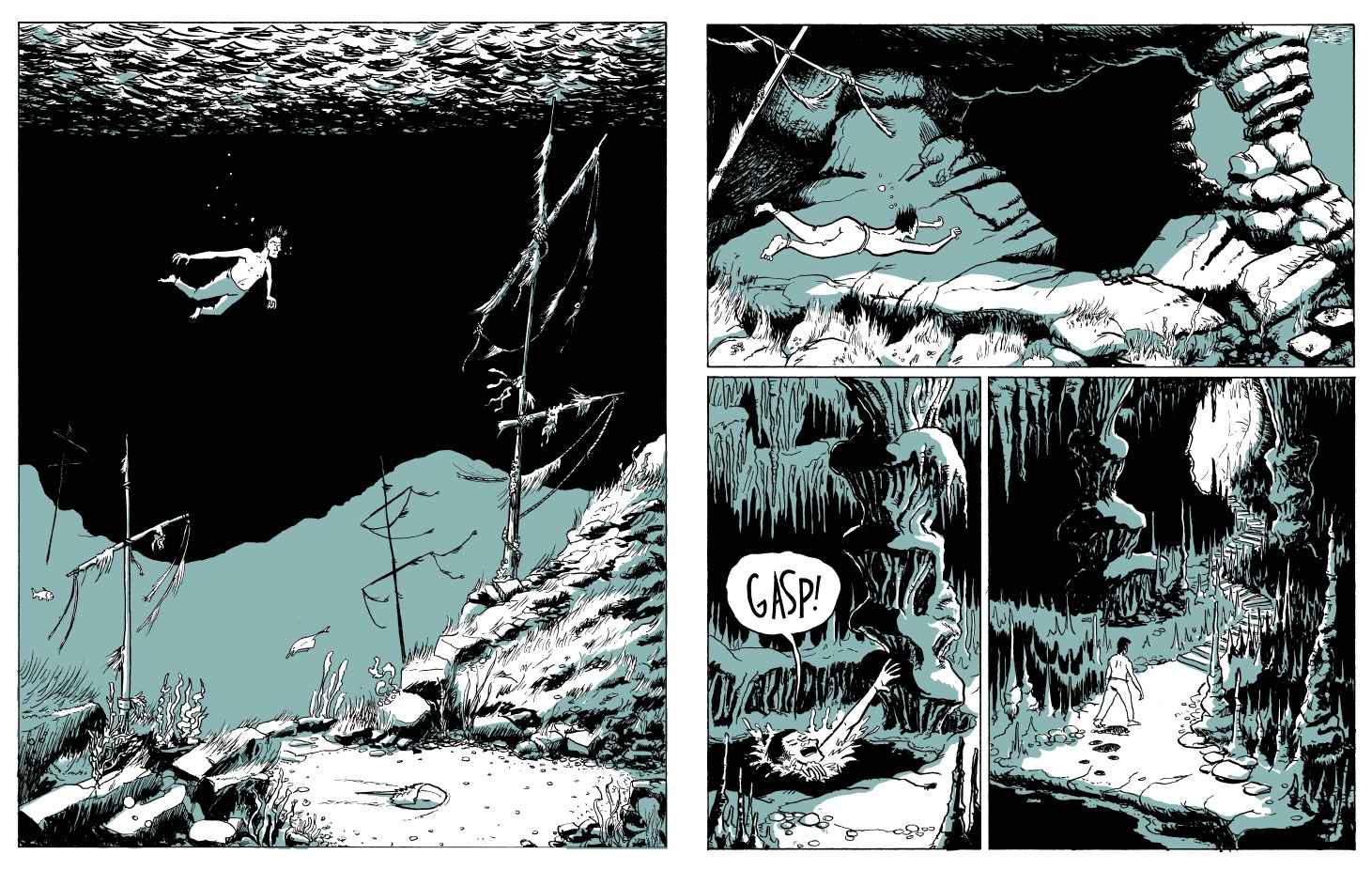 "The Tinderbox", based on a fairy tale by Hans Christian Andersen.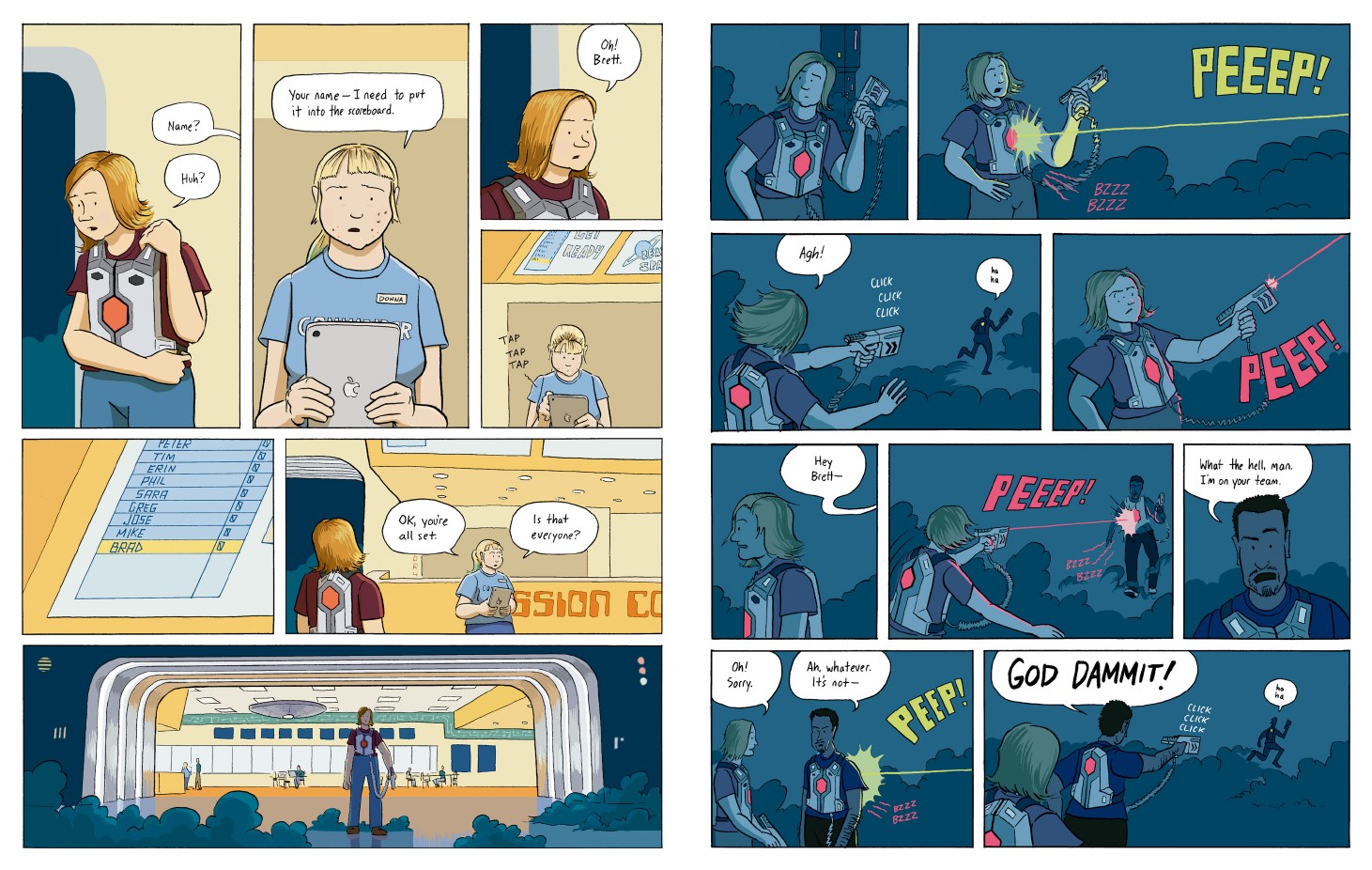 "I'll Think About It", an original short story about playing laser tag with your co-workers.
But don't take my word for it!
"I really tried to take it slow reading the latest issue of Mirror Neuron; I wanted to savor it this time. I failed miserably. Ivy has a way of pulling you from cover to cover against your best efforts. I think she might be some sort of cartooning witch. Whatever, I'm going to go read it again."
LUKE KRUGER-HOWARD
author of Our Mother (Retrofit/Big Planet), Goes Books
"Reading an Ivy Allie story is like watching a really really good movie, except better, because it's comics. Whether she's drawing a giant flying dog with glowing eyes or a sad boss at a laser tag work party, her comics shine with her inimitable voice, wit, and insight."
DARYL SEITCHIK
author of Missy, EXITS
People liked the previous issue, too!
"Ivy Lynn Allie's [...] short fiction is exceptionally clever, subtle, and unsettling, and her ability to effortlessly cross genres mark her as someone who can go in any direction as a cartoonist and do well. [Mirror Neuron] was one of the better minicomics I read in 2020."
ROB CLOUGH
High-Low
"Fantastic first issue."
NOAH VAN SCIVER
author of Fante Bukowski, Blammo
FAQs
If I buy the PDF, are you going to harvest my email address and send me spam?
Absolutely not. You may receive emails from Gumroad directly pertaining to your order, but you won't get any from me. I'm not going to keep your address on file or sign you up for a newsletter.
I don't want to use Gumroad.
Email me and we'll work something out.
What was that order link again?
Here it is.