Comics
Animal Trials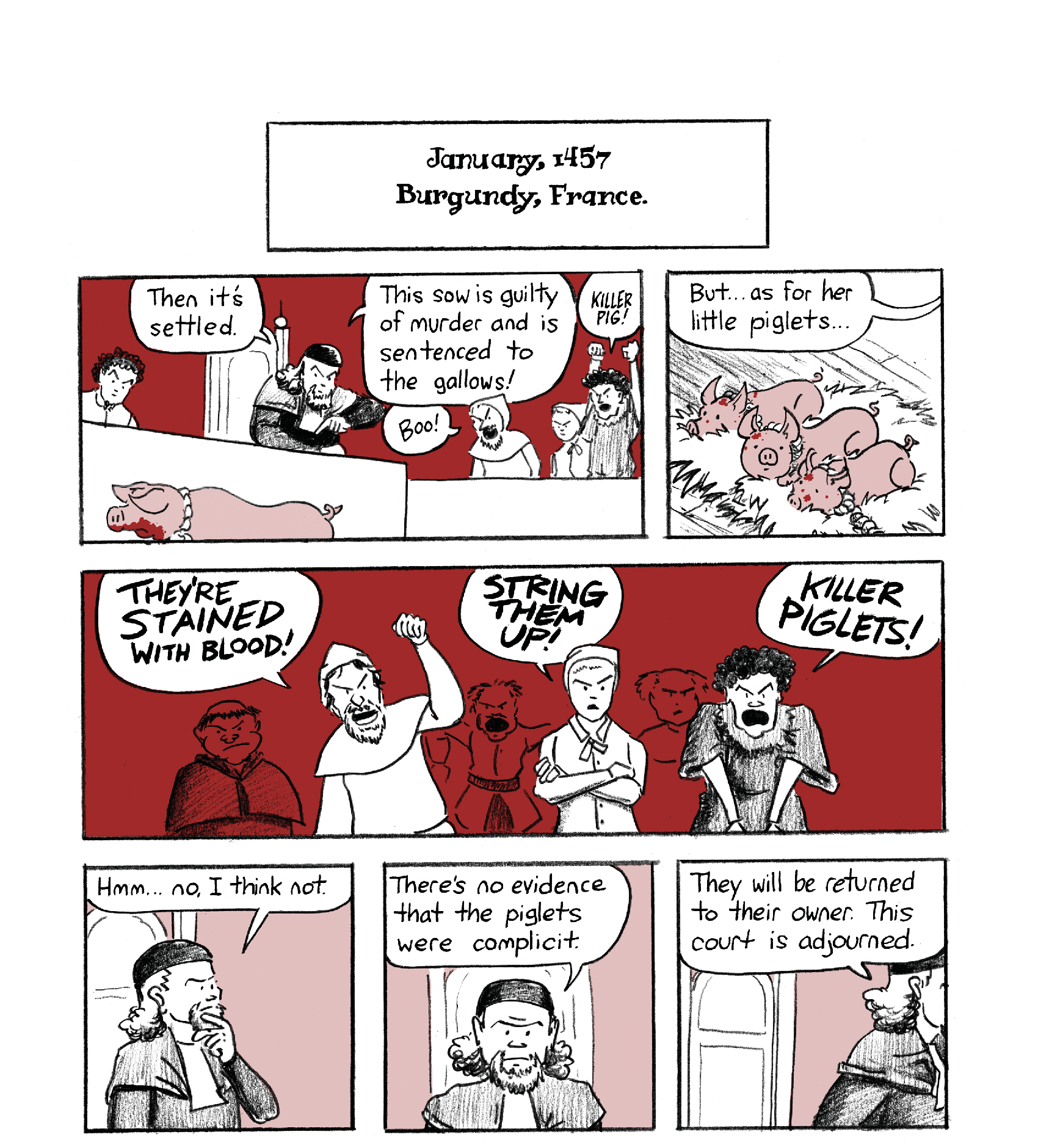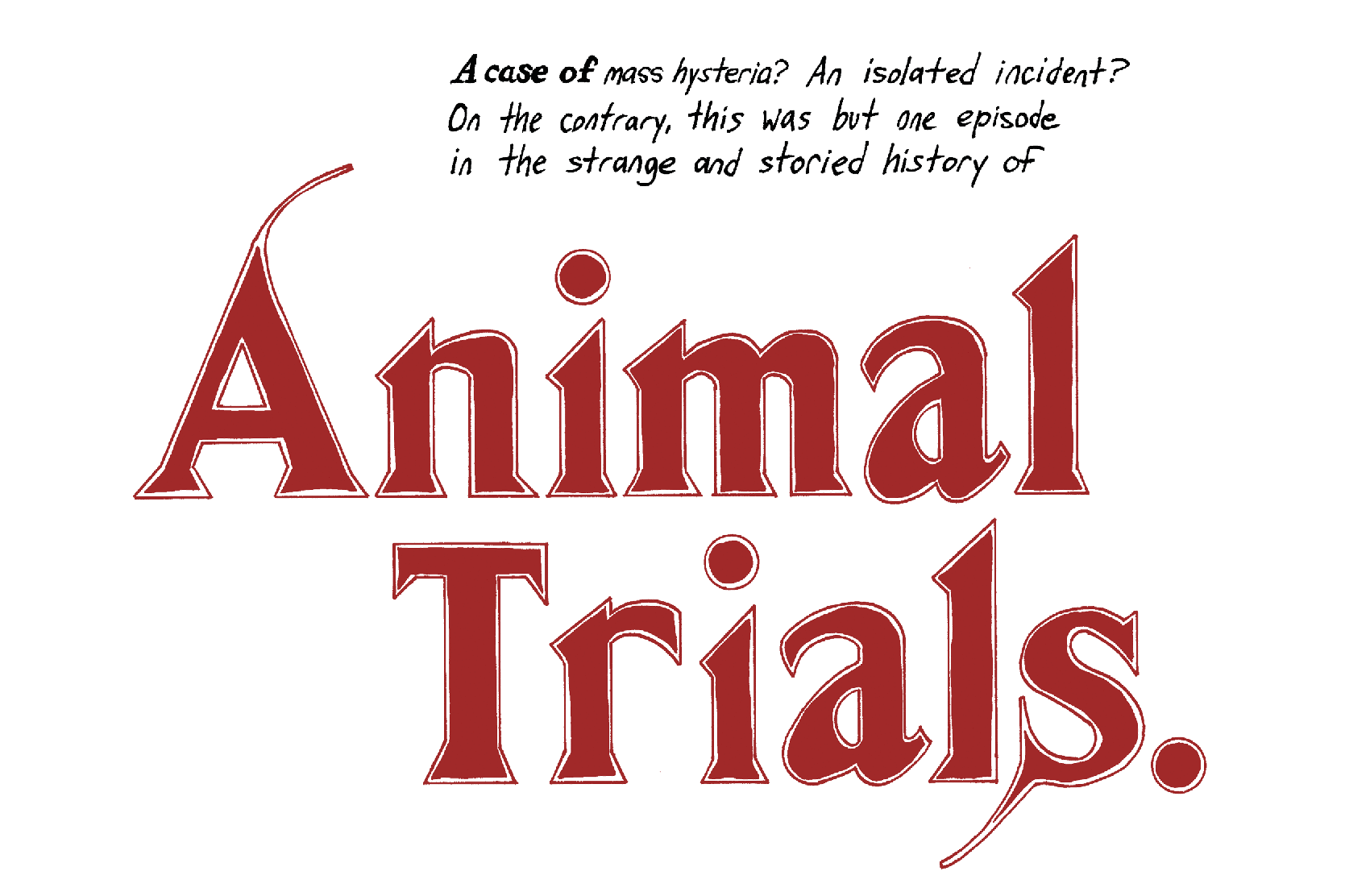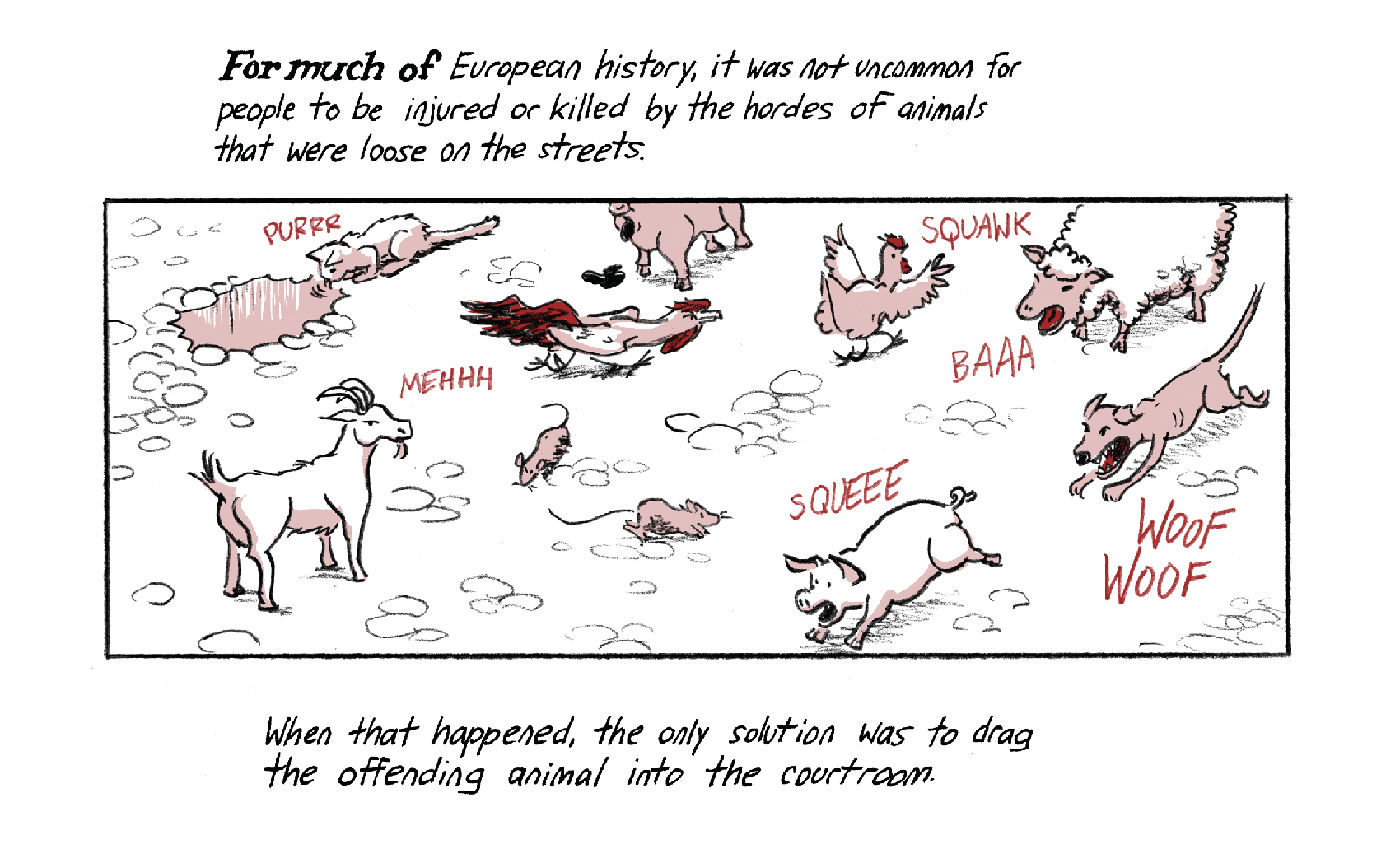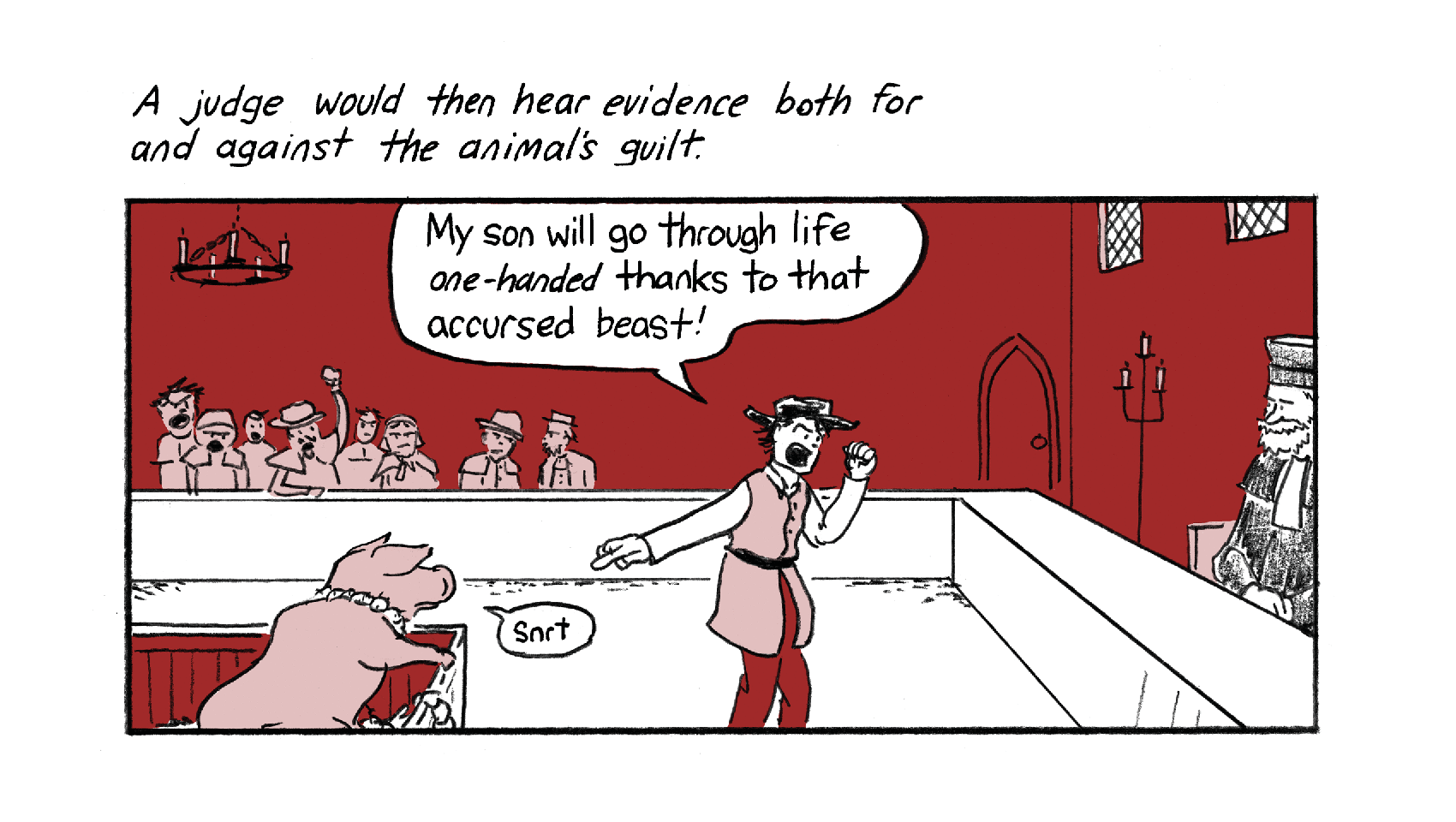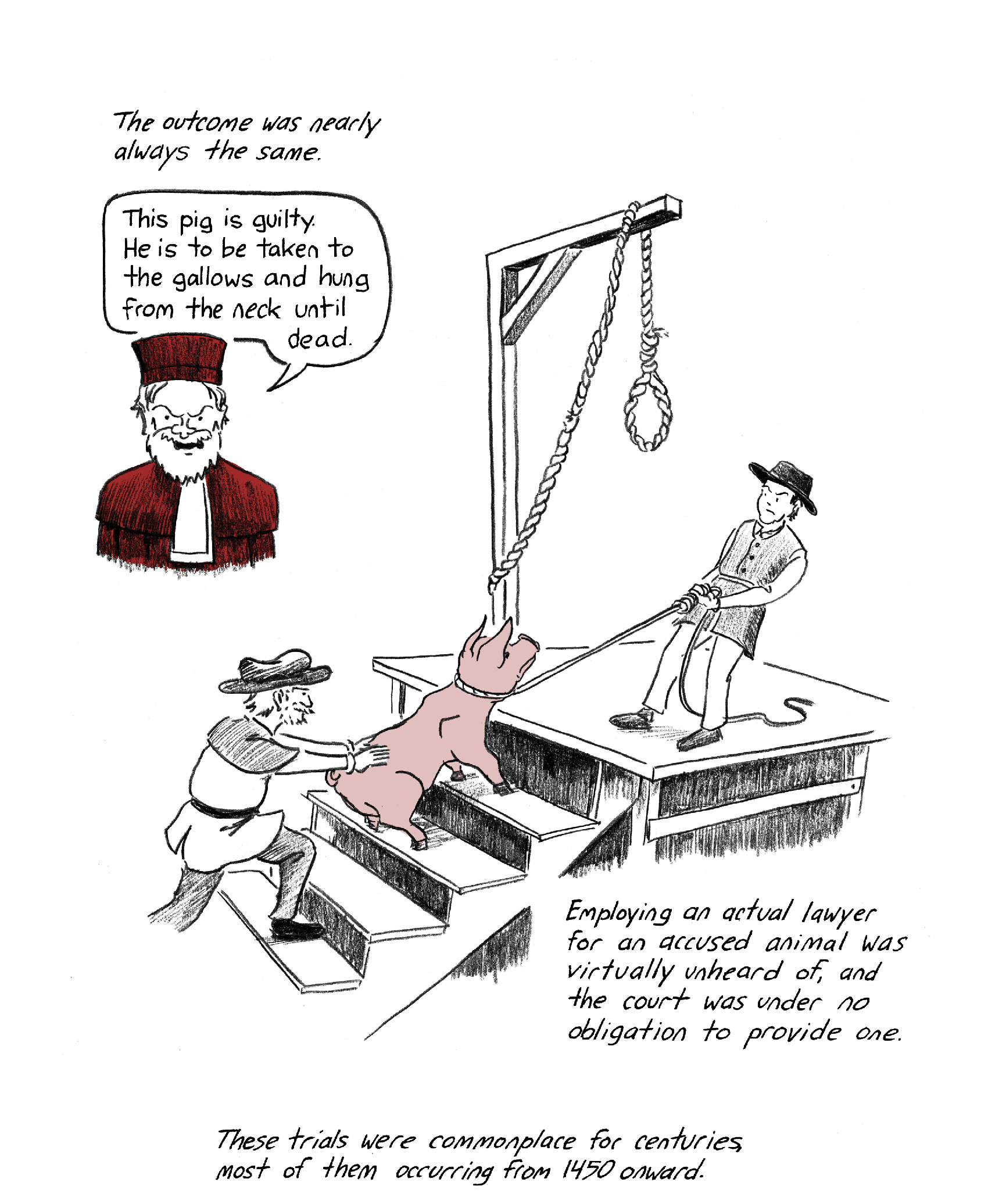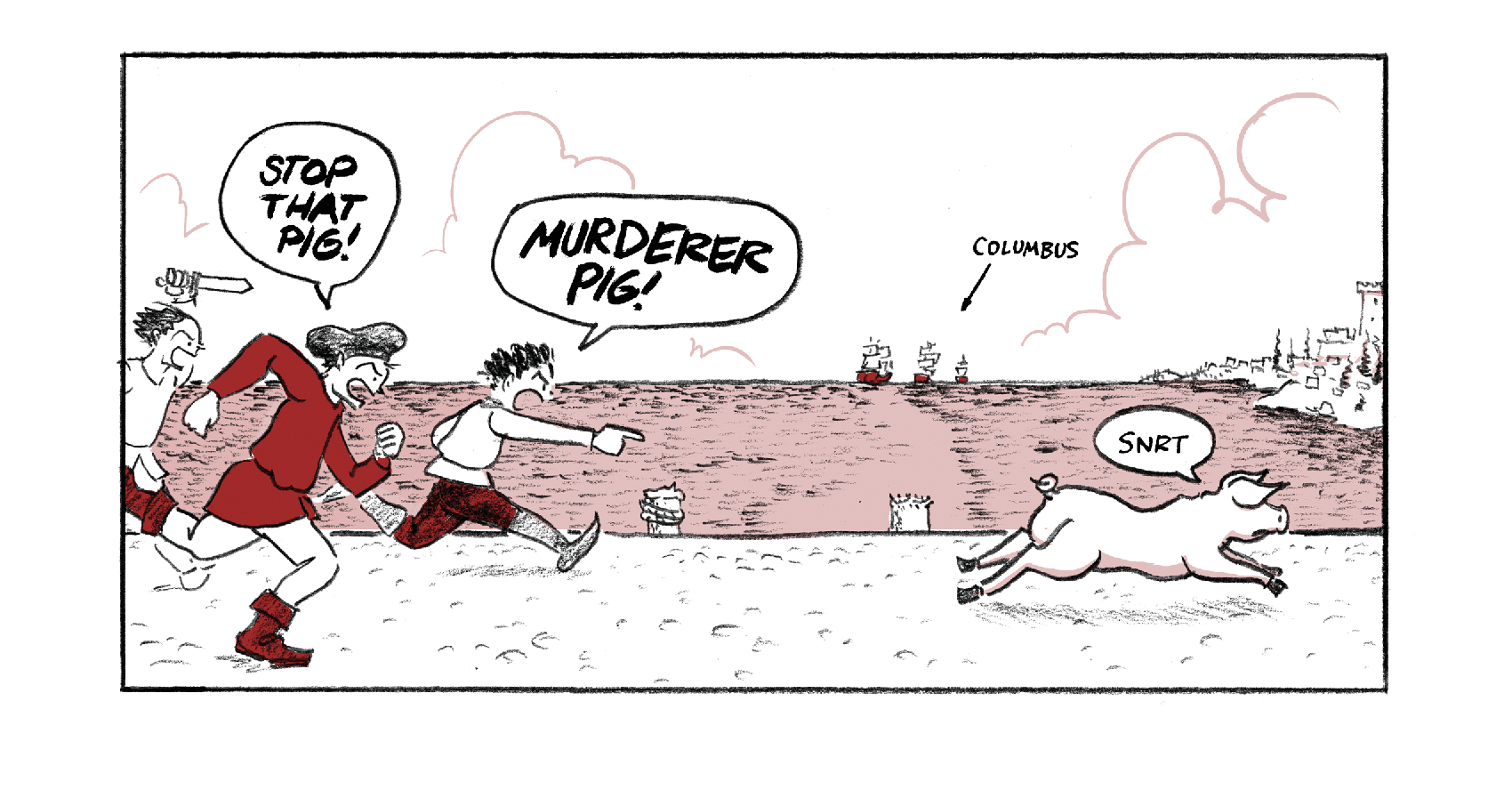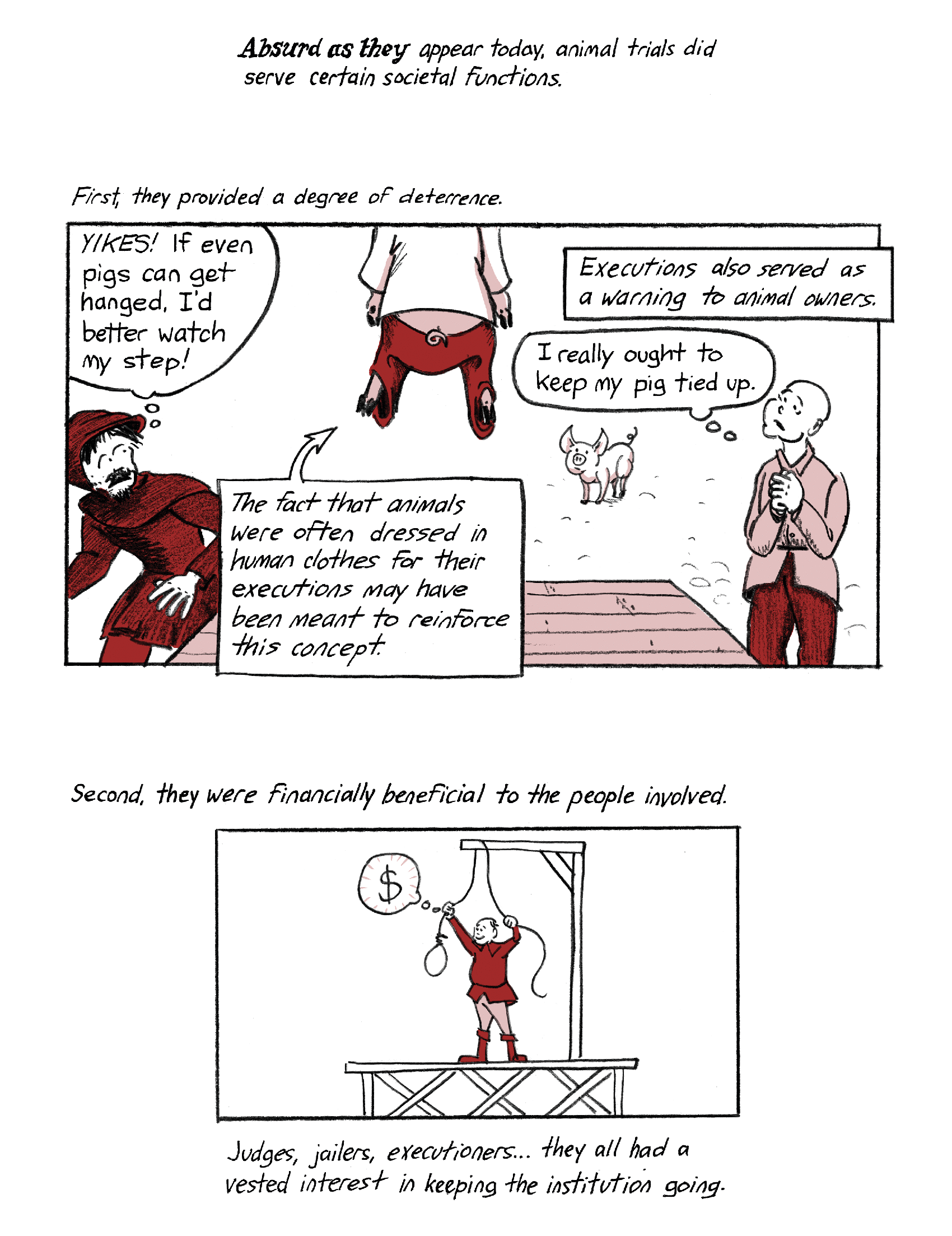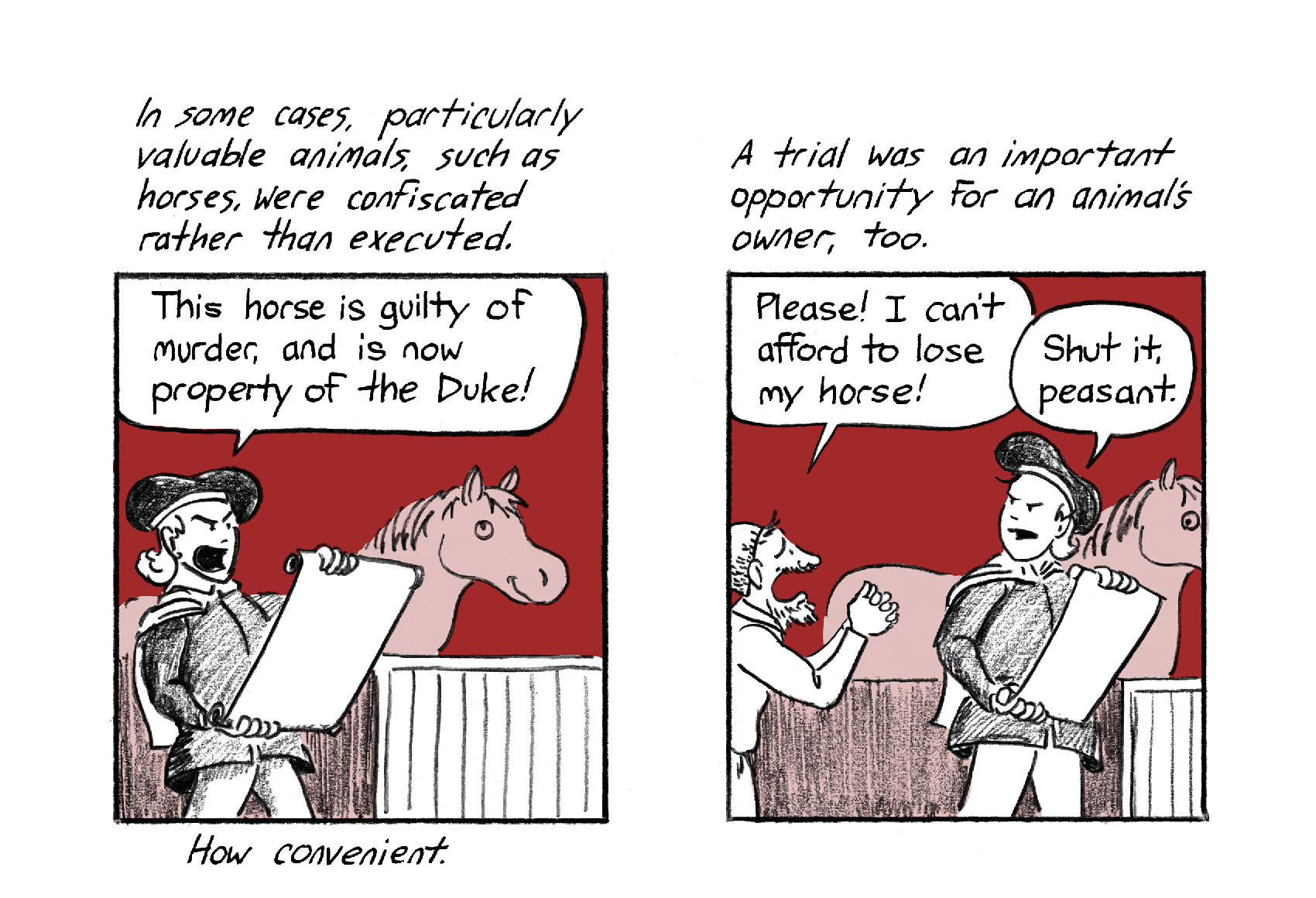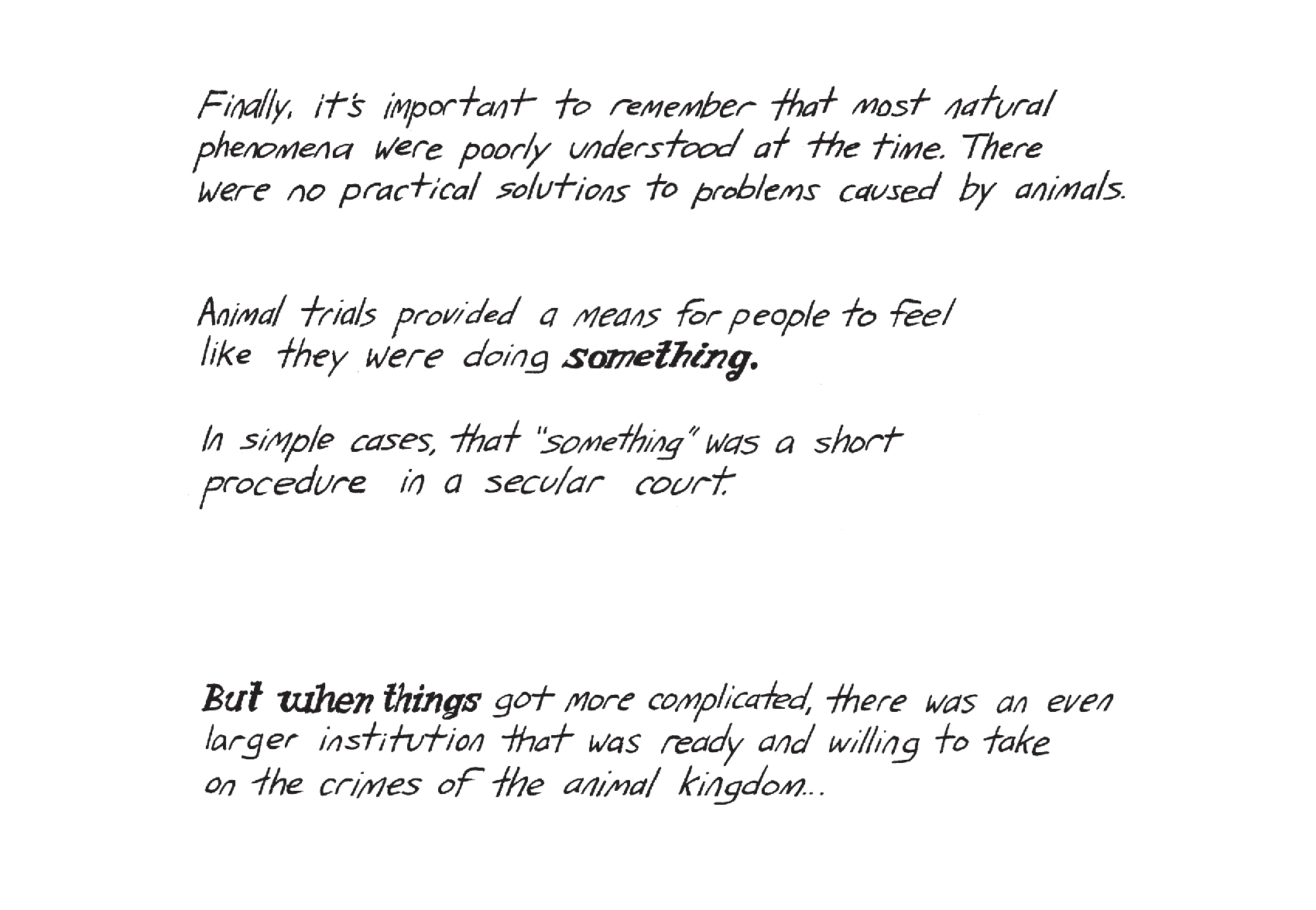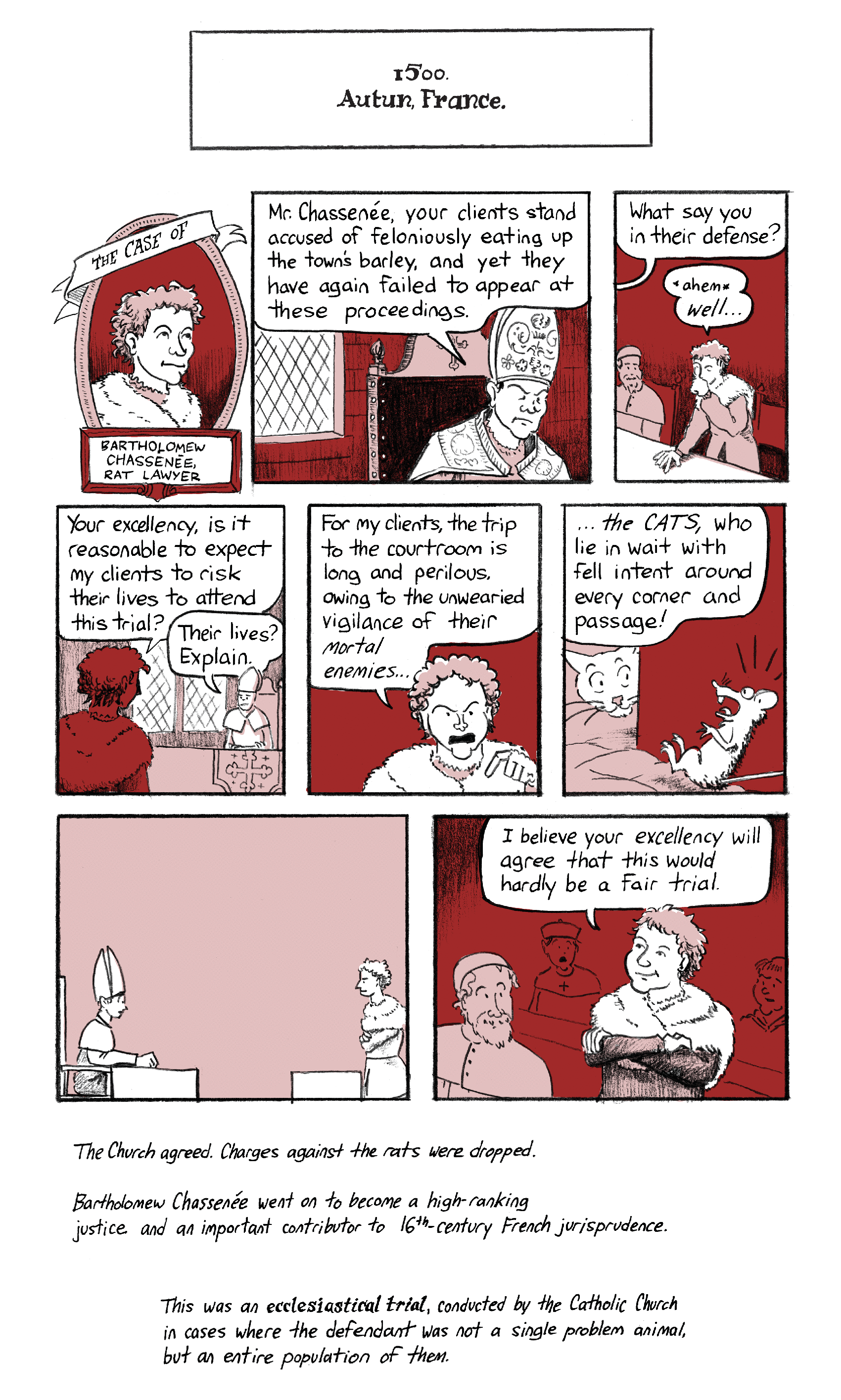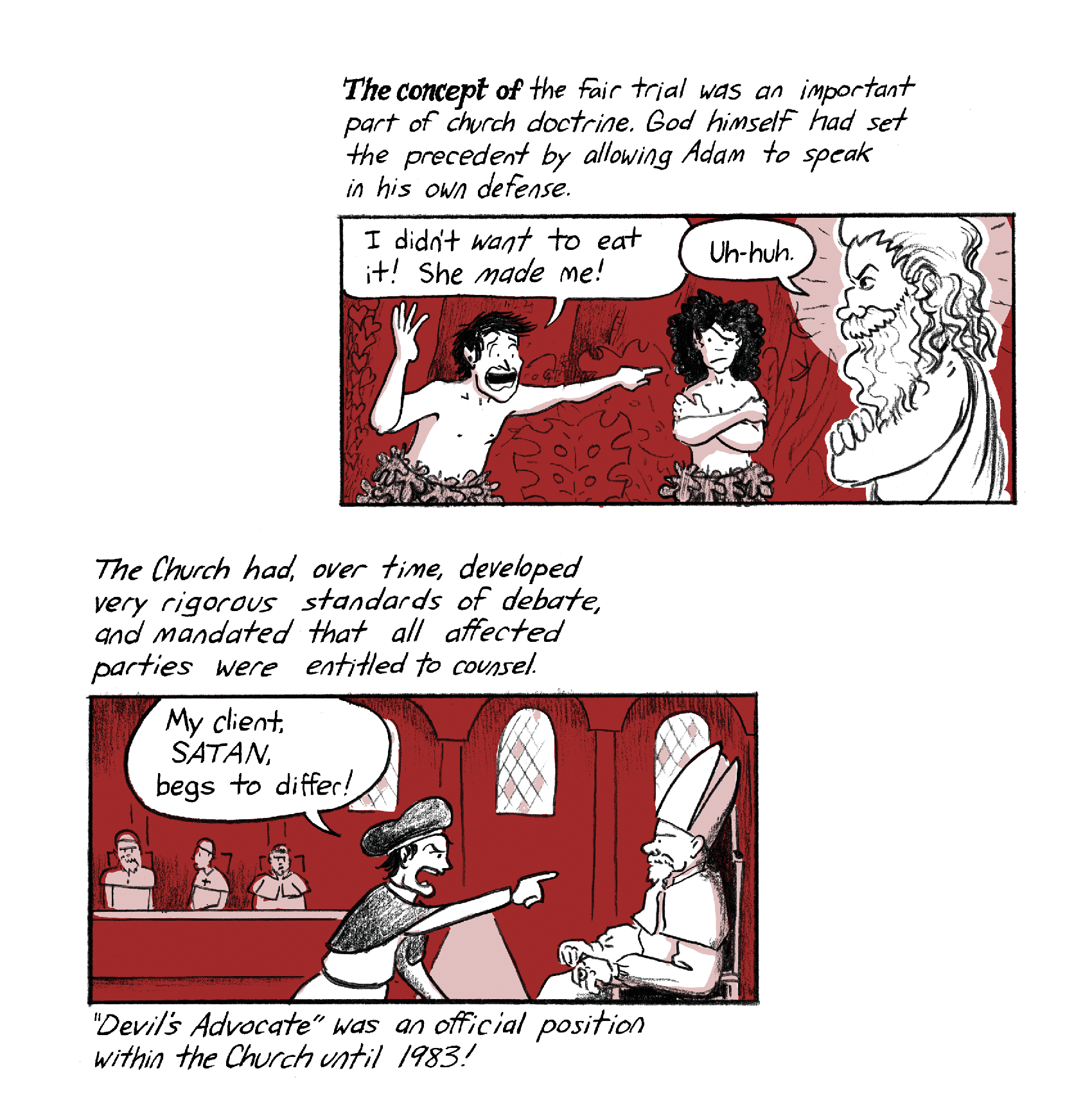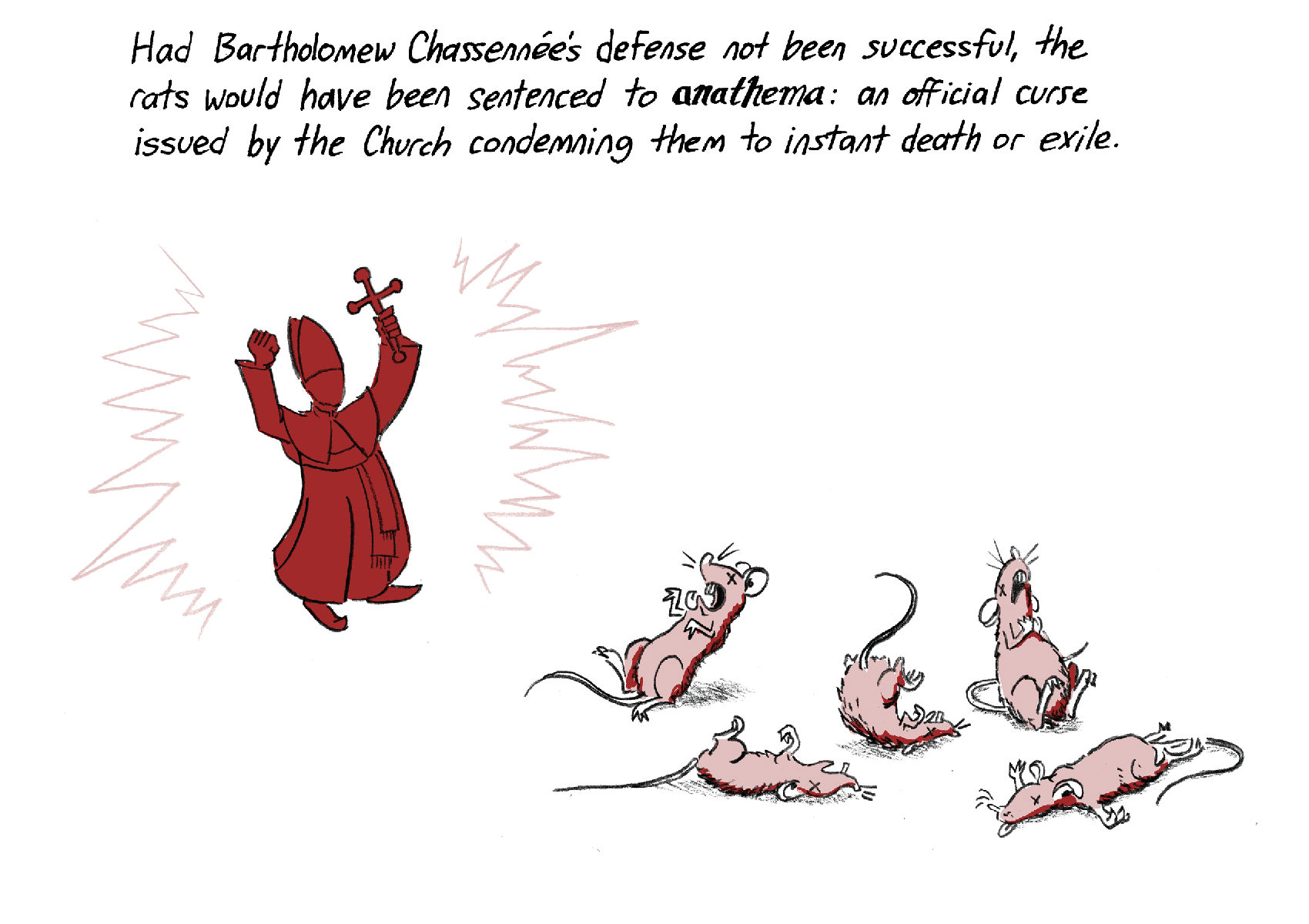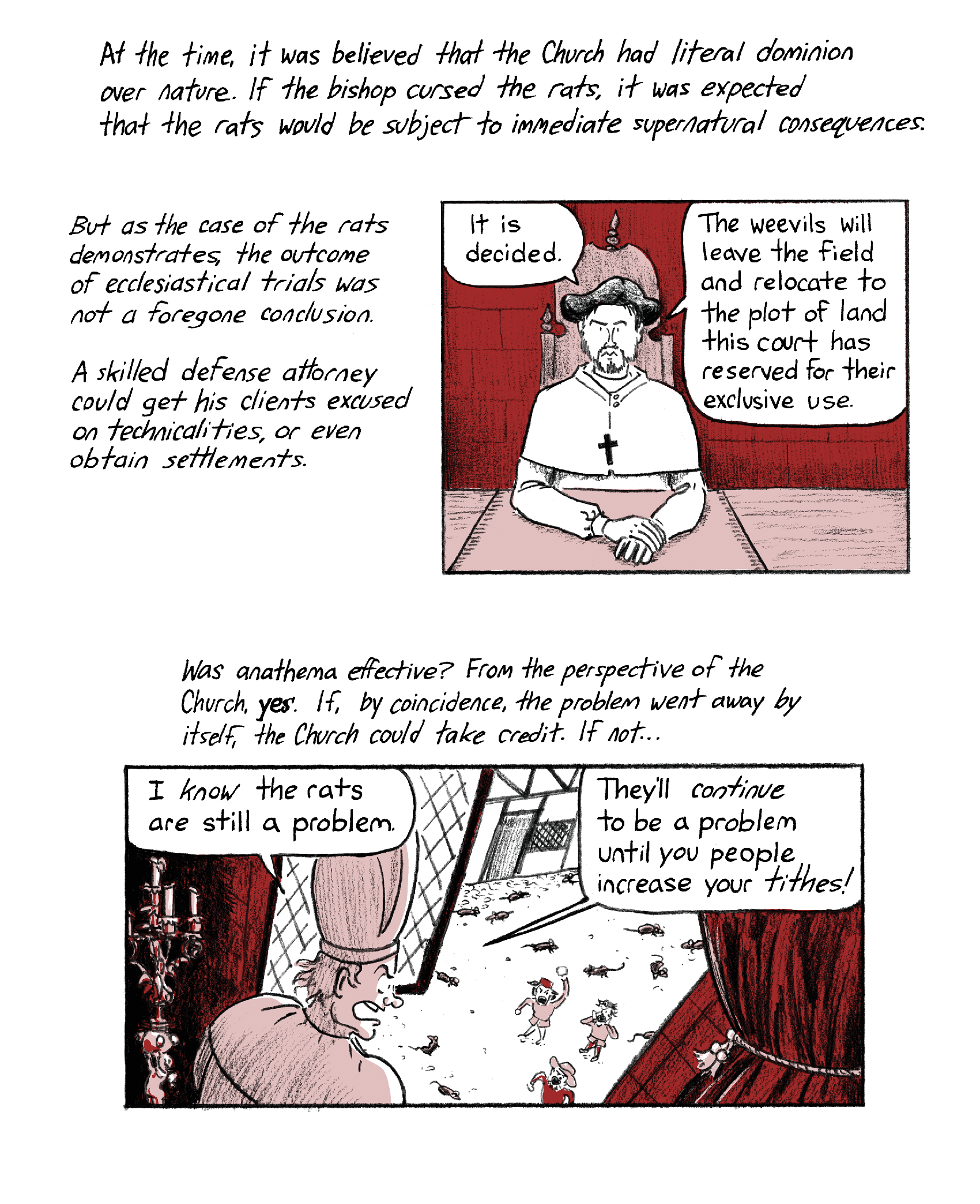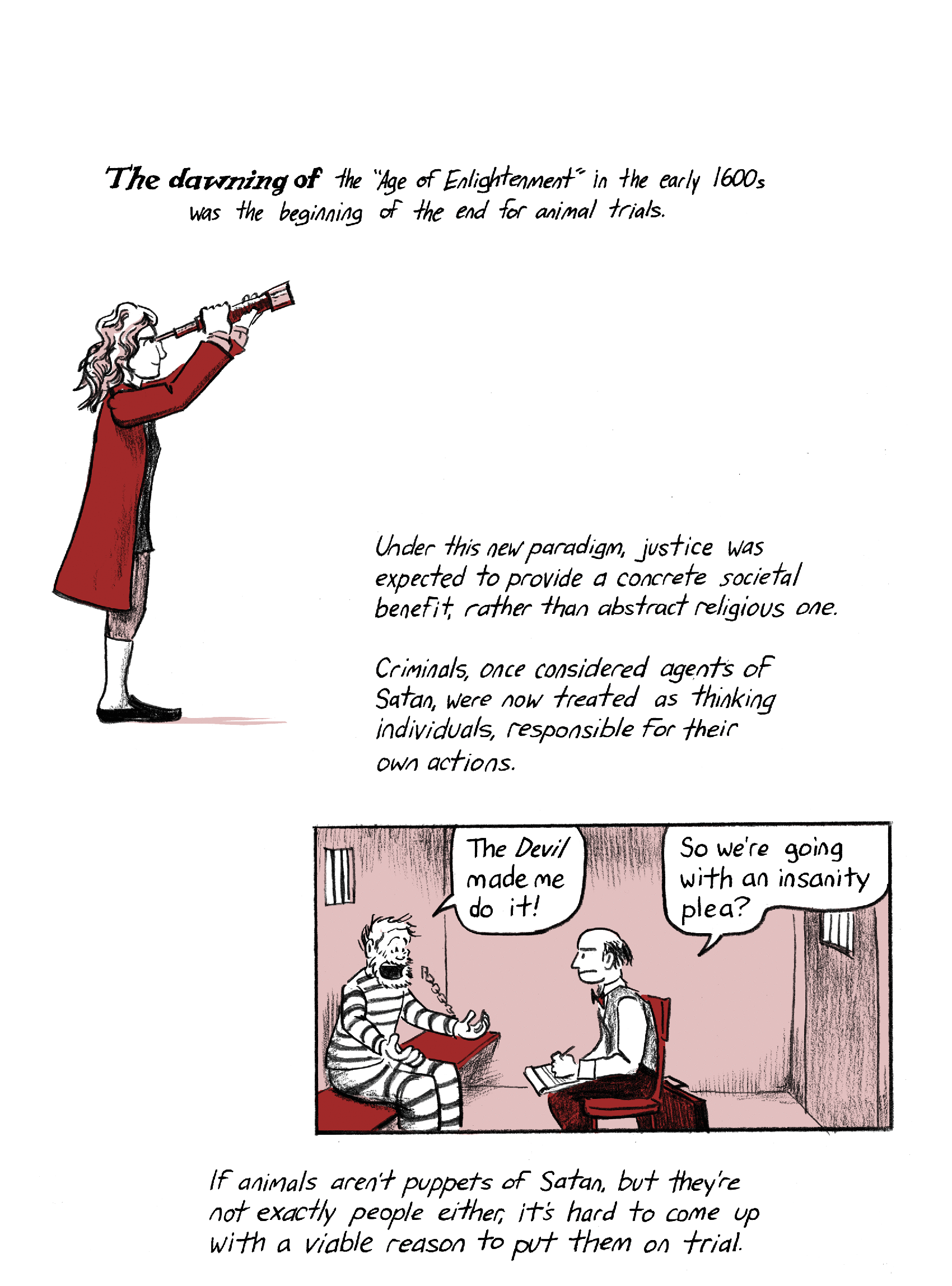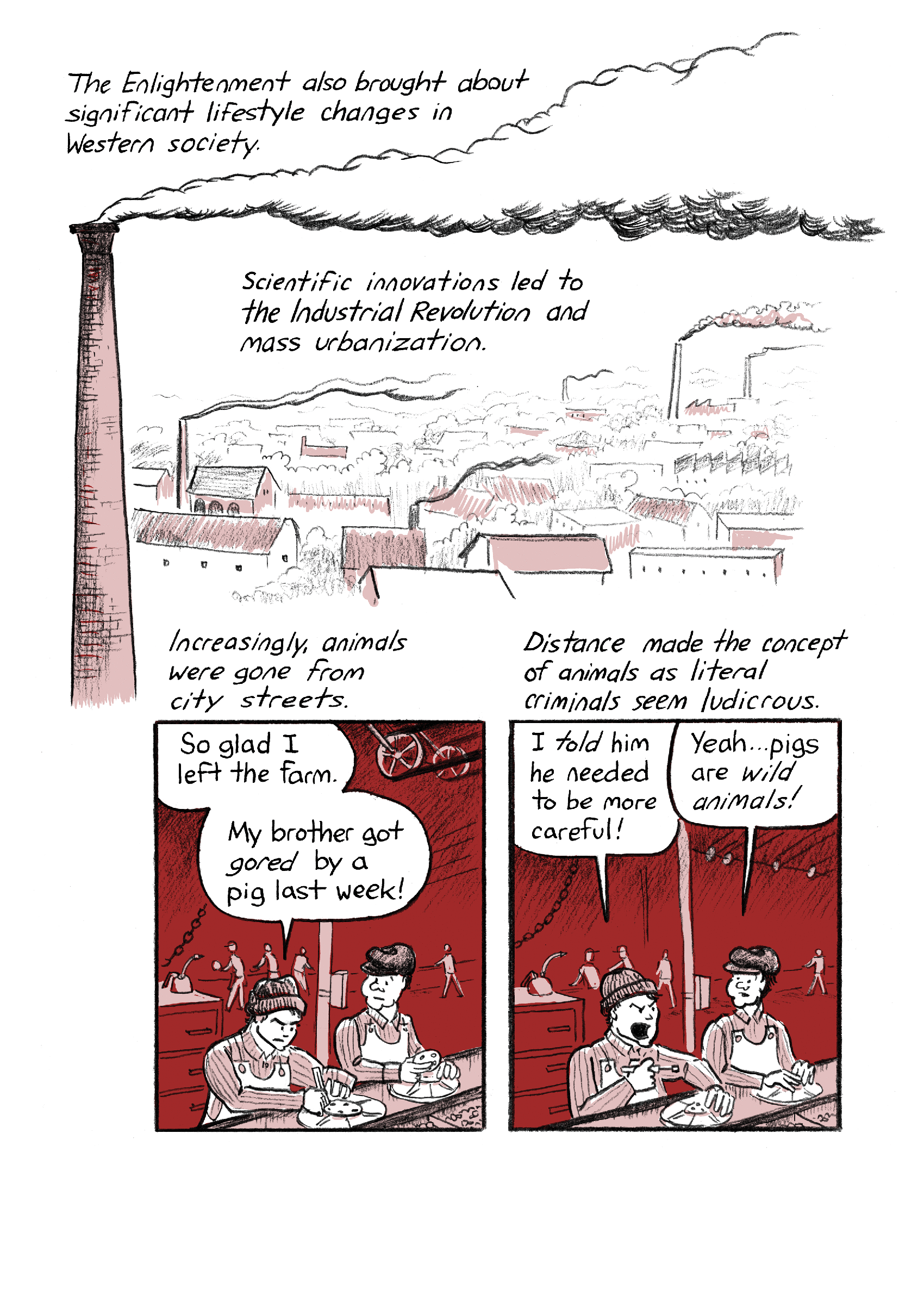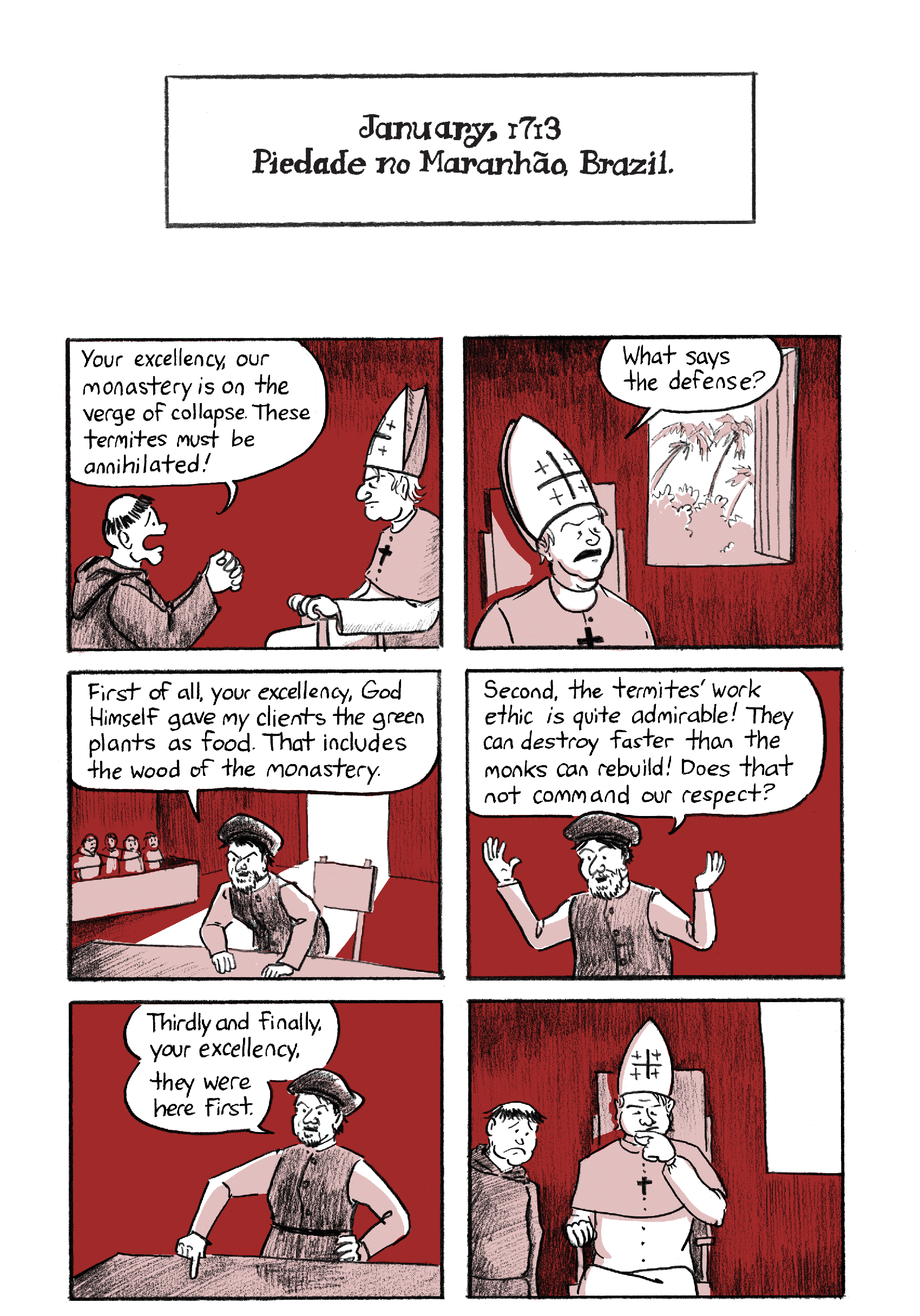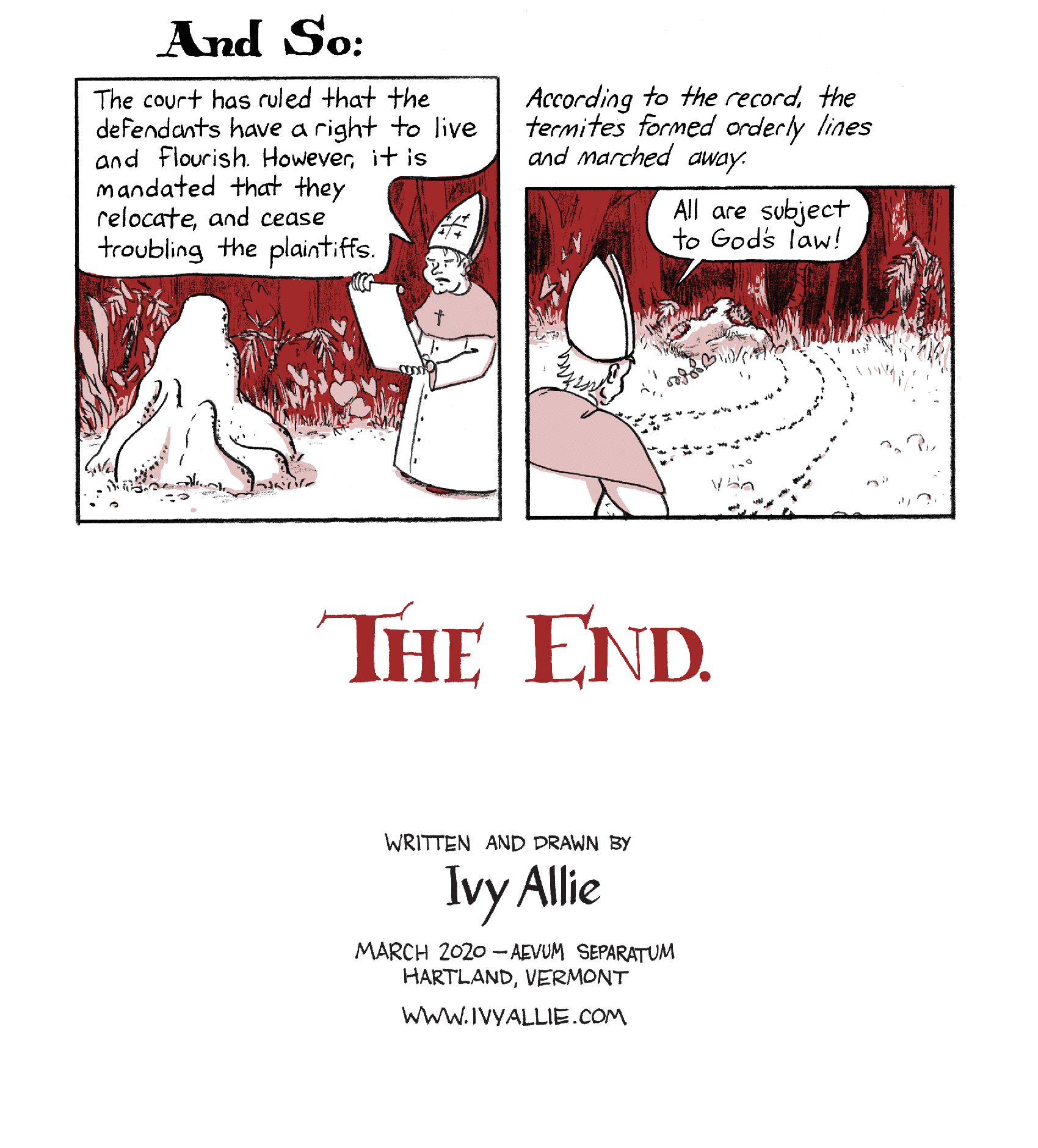 Beirne, P. (2011). "A Note On The Facticity Of Animal Trials In Early Modern Britain; Or, The Curious Prosecution Of Farmer Carter's Dog For Murder." Crime, Law and Social Change, 55(5), 359-374. doi:http://dx.doi.org/10.1007/s10611-011-9291-8
Evans, E.P. (1906). The Criminal Prosecution and Capital Punishment of Animals. London: W. Heinemann.
Girgen, Jen. (2003). "The Historical And Contemporary Prosecution And Punishment Of Animals." Animal Law, 9, 97–323.
Kadri, Sadakat. The Trial: Four Thousand Years of Courtroom Drama. New York: Random House, 2006.
Koyuncu, Emre. "Animals as Criminals: Towards a Foucauldian Analysis of Animal Trials." Parergon, vol. 35 no. 1, 2018, p. 79-96. Project MUSE, doi:10.1353/pgn.2018.0004.
Nicholas Humphrey. Chapter 18 in The Mind Made Flesh, pp. 235-254, OUP, 2002
Sykes, K. (2011). "Human Drama, Animal Trials: What the Medieval Animal Trials Can Teach Us About Justice For Animals." Animal Law, 17(2), 273-312.