Myst in Retrospect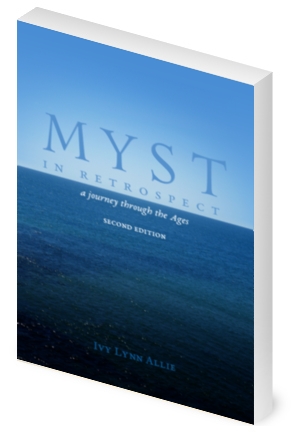 Myst in Retrospect is a series of critical essays on the Myst adventure game series which appeared on my blog from 2012 through 2013. A complete anthology, in print or ebook format, is now available!
Essay index
About the anthology
In addition to the original essays (revised and expanded!) the anthology includes the following exclusive content:
A complete examination of the games' music
Feminist analysis of the series
A look at the weirdness that was the comic books
An essay covering realMyst
So don't miss out! buy your copy today!
Frequently Asked Question
Q. Why do you always refer to the player character as "she"?
A. I don't. I refer to the player character as "she" half of the time and "he" the other half of the time. However, this has not stopped many people from asking this question and were I to put this through another round of editing I think I would take a different approach.